EWQ participated at the annual National Retail Federation, NRF: Retail's Big Show, from January 15 to 17 2023 at the Jacob K. Javits Convention Center in New York City together with our ESL supplier, SOLUM. The focus of the event was the latest innovations and technologies in the retail industry.
Over the three days, NRF: Retail's Big Show was visited by tens of thousands of visitors, who had the opportunity to meet over a thousand exhibitors and listen to over 350 keynote speakers. In line with this year's theme "Break Through", SOLUM showcased its advanced retail technology solutions that that can help retailers find success. These include the Newton ESL displays, but also a brand new concept product, the Smart Robot.
"Using the Smart Robot is the future! The robot takes a picture of the store shelf, checks if some products are out of stock and verifies the stock balance, a very good tool for shelving and stock management. In addition, the robot helps with planogramming", the CTO of EWQ, Mikael Krogius says.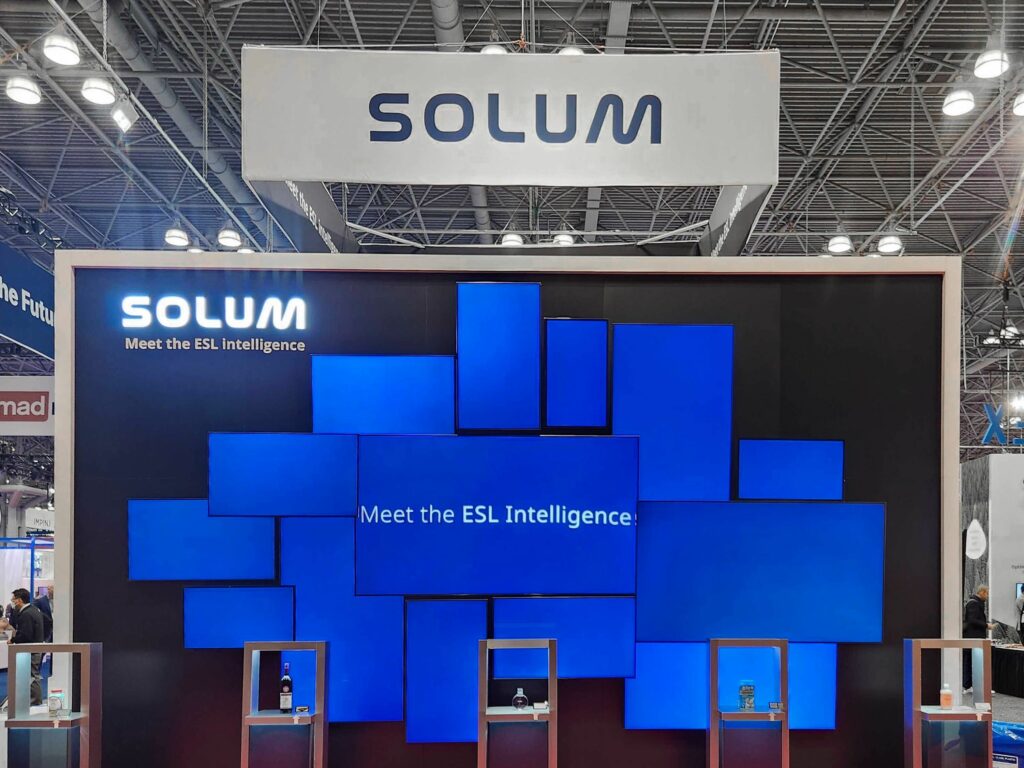 The technology and versatility of the Newton ESL display was also presented. "Not until now are our customers beginning to realize that ESL is so much more than a price display! We can display different information to both customers and staff, assist with shelving, do marketing and so on. The ESL can also be linked to digital screens; when a button on the ESL is pressed, a nearby info screen starts to display material related to the product. At its best, the whole store becomes an interactive, selling and guiding environment", the CBO and export manager of EWQ, Fred Westerholm says.
For Krogius and Westerholm, the NRF opened up the development of the retail industry. "SOLUM's technology continues to lead the world in the ESL sector. The technology is innovative and shows the way forward for others. We are on the right track and doing exactly what the market needs!" Krogius and Westerholm sum up.
Next, we look ahead to ISE 2023, which will take place from 31 January to 3 February 2023 in Barcelona. Integrated Systems Europe, or ISE, is the world's largest AV industry event, showcasing cutting-edge technology innovators and solution providers from around the world and offering four days of inspiring conferences, events and experiences.
Later (26 February – 2 March 2023), we will participate in the EuroShop trade fair in Düsseldorf, Germany, one of the largest retail events in the world. We will be there together with SOLUM.
Contact us to arrange a meeting at the fair!
Read more:
Electronic shelf labels (ESL)
NRF Retail's Big Show
SOLUM
ISE 2023
EuroShop 2023